Tomorrow

begins our (FREE) Grand Little Festival in Celebration of Summer Solstice, Juneteenth, and Father's Day!
2-11pm @ Lincoln Park in West Seattle (Duwamish Territory)
Colman Pool, 8603 Fauntleroy Way Southwest, Seattle, WA 98136
Just north of Colman Pool, seek the Magical Merrymaking People
[for wheelchair access use the paved pathway leading north from ferry terminal]
We are very excited to bring you a whole host of wonderful activities, artists, and people (complete itinerary below). We requested and were granted permission from the Duwamish Tribe for our gathering and we will begin and continue throughout the festival with explicit acknowledgement that we are on Duwamish land and share ways for people to get involved and assist in their struggle for Federal recognition.
2:00-2:30pm

Chillin

2:30-2:35pm

Acknowledgement of the Duwamish Tribe, lands, and update on
the Duwamish struggle for federal recognition

2:35-2:40pm

Welcome to a Grand Little Game of Collective Care & Visioning

2:40-2:50pm

Words on Dragon Egg Inn, Juneteenth, Summer Solstice & Father's Day

2:50-4:00pm

FREE afternoon BBQ, eat food, and cleanup

4:00-8:00pm

Open Space (decentralized activities throughout the park)
[Confirmed: Face painting, Time Wars card game including new prototypes, & Magic the Gathering ]
[Pending confirmation: Juneteenth & Father's day baseball game, Capture the Flag, Zombie Tag, whatever other activities that people decide host and notify others of using the Open Space info board]

5:30-5:55pm

Overview results of Grand Little Game

6:00-8:00pm

A Grand Little Concert with Live Painting by Poesía Mariarte

6:00-6:20pm

Poesía Mariarte

6:20-6:25pm

Interlude

6:25-7:00pm

Peace & Red Velvet

7:00-7:05pm

Interlude

7:05-7:35pm

Bypolar the Toxic Cherub

7:35-8:20pm

Open Mic for Collective Futures Visioning

8:00-10:00pm

Afro Space Jam Dance Party

10:00-11:00pm

Night Time Ultimate Laser Frisbee (fields up top)
We look forward to seeing you there!
Donations can be made at youcaring.com/dragonsegg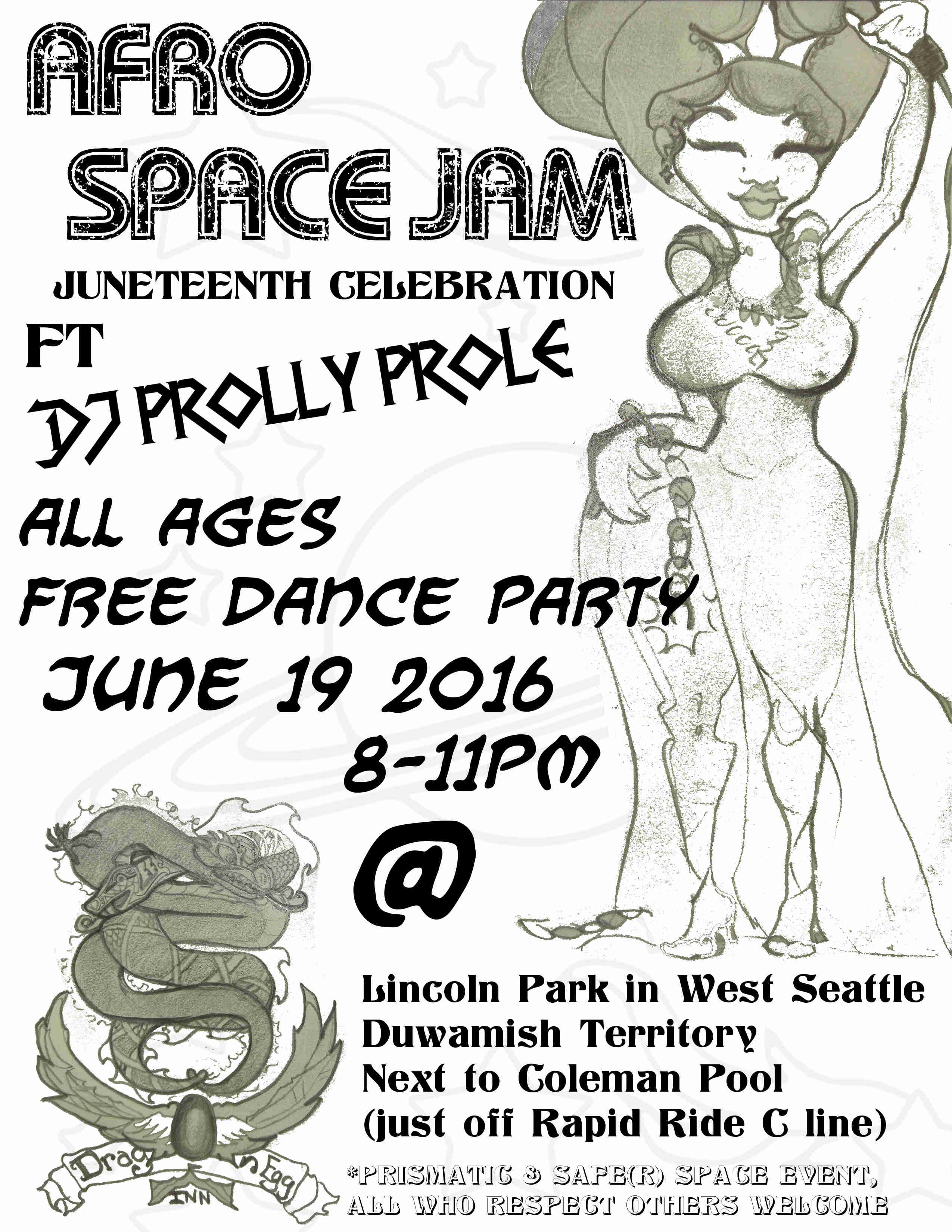 Peace, Love & Blessings,
Cody Lestelle & Epiphany Yates